Heather Matheson
,
M.D.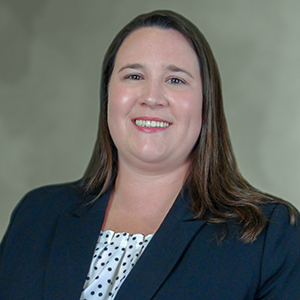 Dr. Matheson practices colon and rectal surgery, specializing in robotic and minimally invasive resection of malignant and benign colorectal conditions. She also has special interest in pelvic floor disorders, fecal incontinence and anorectal diseases including fistulas, fissures and hemorrhoids. 
Dr. Matheson was born and raised in Lexington, Kentucky, where she graduated from the University of Kentucky College of Medicine. She went on to complete her general surgery training at the University of South Florida in Tampa and her colon and rectal surgery fellowship at Grant Medical Center in Columbus, Ohio.
Dr. Matheson also enjoys running half marathons, swimming, raising her yellow Labrador retriever and spending time with her family. 
Dr. Heather Matheson is providing a new treatment for fecal incontinence. Fecal incontinence is the inability for one to control bowel movements and typically occurs in the older female population. Women with this issue may not want talk about their symptoms, but there is a new treatment and Dr. Matheson encourages you to contact her if you have this issue.
Dr. Matheson also specializes the newest robotic surgical techniques. These latest breakthroughs in robotics surgery are helping patients recover faster, with less pain and return to their active, daily lives more quickly.