Renard Rawls
,
MD
Gastroenterologist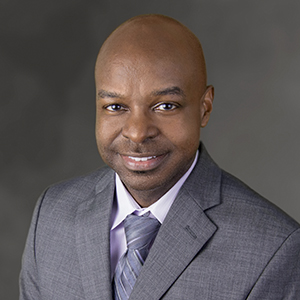 Dr. Rawls joined Borland Groover after training at the University of Florida. There, he was active in several clinical studies and published research he conducted. Dr. Rawls is well trained in all digestive and liver diseases and continues his interest in clinical research with our Research Foundation as an active investigator. Dr. Rawls is based out of our St. Vincent's Hospital office and is fully trained in all endoscopic procedures.
 
Postgraduate Education
Morehouse School of Medicine Department of Surgery
University of Florida at Jacksonville, Department of Medicine
Gastroenterology Fellowship
University of Florida at Jacksonville
Publications
Herpes Brainstem Encephalitis: A Cause of Intractable Emesis. (manuscript accepted by Hospital Physician)
Small Bowel Lymphoma Curr Treat Options Gastroenterol.  2003 Feb: 6(1): 27-34.
Management of Chronic Hepatitis C. Jacksonville Medicine. Vol. 53 No. 5 June/July pp.215-18, 2002.
Lollar, Pete: Residues 484-508 Contain a Major Determination of the Inhibitory Epitope in the A2 Domain of Human factor V111. The Journal of Biological Chemistry and Molecular Biology. Inc. Vol. 270. No.24. Issue of June 16, 1995, pp 14505-14509. (acknowledged for technical assistance)
Acute Porphyria Psychosis Clinical Recognition. American College of Physicians American Society of Internal Medicine Associate Meeting, 1999
Abstracts
Hepatic Portal and Splenic Vein Thrombosis-Five Year Cohort Study in a University Hospital (poster presentation ACG 2002)