Dr.
Mark Fleisher
,
M.D.
Gastroenterologist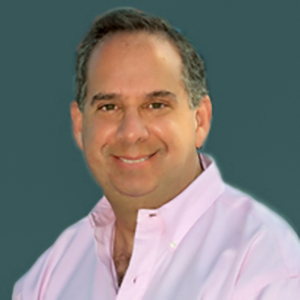 Dr. Fleisher came to Borland Groover in 1998. Dr. Fleisher completed his medical training at Lenox Hill Hospital in New York City. Dr. Fleisher has published and presented at national meetings on new treatments in the management of inflammatory bowel disease. He is presently studying new treatment agents in the management of inflammatory bowel disease and is an active speaker nationally in IBD. In addition, he started the first annual meeting for patients in the Jacksonville area suffering with IBD. Dr. Fleisher is the director of Borland Groover's Infusion Center.
Postgraduate Education
Gastroenterology Fellowship
Residency, Internal Medicine
Publications
Sandborn WJ, Feagan BG, Fedorak RN, Scherl E, Fleisher MR, Katz S, Johanns J, Blank M, Rutgeerts P Ustekinumab Crohn's Disease Study Group. A randomized trial of Ustekinumab, a human interleukin-12/23 monoclonal antibody, in patients with moderate-to-severe Crohn's disease. Gastroenterology. 2008 Oct;135(4):1130-41
Warman JI, Korelitz BI, Fleisher MR, Janardhanam R. Cumulative experience with short- and long-term toxicity to 6-mercaptopurine in the treatment of Crohn's disease and ulcerative colitis. J Clin Gastroenterol. 2003 Sep;37(3):220-5.
Regueiro M, Valentine J, Plevy S, Fleisher MR, Lichtenstein GR. Infliximab for treatment of pyoderma gangrenosum associated with inflammatory bowel disease. Am J Gastroenterol. 2003 Aug;98(8):1821-6.
Fleisher MR, Rubin SD, Levine AE. The Myriad Manifestations of Crohn's Disease Responsive to Infliximab. Therapeutic Options for Crohn's and Colitis: A Case-Based Approach. 2001 November
Fleisher MR, Hopkins, K. Infliximab in the Treatment of Crohn's Disease Complicated by Granuloma Annulare. Therapeutic Options for Crohn's and Colitis: A Case-Based Approach. 2001 September
Korelitz BI, Mirsky FJ, Fleisher MR, Warman JI, Wisch N, Gleim GW. Malignant neoplasms subsequent to treatment of inflammatory bowel disease with 6-mercaptopurine. Am J Gastroenterol. 1999 Nov;94(11):3248-53.
Zlatanic J, Fleisher M, Sasson M, Kim P, Korelitz BI. Crohn's disease and acute leukocytoclastic vasculitis of skin. Am J Gastroenterol. 1996 Nov;91(11):2410-3. Review.
Fleisher MR. Lending a hand. Nursing. 1994 Jul;24(7):32T
Fleisher MR. A piece of my mind. Hands on. JAMA. 1994 Mar 2;271(9):642.
Abstracts
A Multicenter, Randomized Phase 2a Study of Human Monoclonal Antibody to IL-12/23p40 (CNTO 1275) in Patients With Moderately to Severe Active Crohn's Disease. Plenary Session, DDW 2007
Safety of Infliximab with Previously Treated Neoplasms. Poster Presentation, DDW 2003
Steroids Versus Infliximab: Efficacy and Swiftness of Induction to Remission. Poster Presentation, DDW 2003
Infliximab: Is it a 5-ASA and Antibiotics Sparing Drug in Crohn's Disease? Poster Presentation, DDW 2003
Infliximab in the Treatment of IBD-Associated Psoriasis and Psoriasis-Associated IBD. Poster Presentation, ACG 2002
Collagenous Colitis: Experiences of a Large Community-Based Practice. Poster Presentation, ACG 2002
Successful Treatment of IBD-Associated Pyoderma Gangrenosum with Infliximab. Poster Presentation, DDW 2002
Antinuclear Antibody and Rheumatoid Factor Expression in IBD Patients During Severe Presentations. Poster Presentation, DDW 2002
Infliximab in the Treatment of Steroid Refractory Erythema Nodosum of IBD. Poster Presentation, DDW 2002
A Continuum of the Aspiration Technique in Biliary Type 3 Sphincter of Oddi Manometry Patients and the Incidence of Pancreatitis. Poster Presentation, DDW 2002
Infliximab in the Treatment of Crohn's Disease Complicated by Granuloma Annulare. Poster Presentation, AAD National Conference 2001
REMICADEÒ (Infliximab) in the Management of Pyoderma Gangrenosum. Poster Presentation, AAD National Conference 2001
Infliximab in the Treatment of Steroid-Naïve Ulcerative Colitis. Poster Presentation, ACG National Conference 2001
Infliximab in the Treatment of Crohn's Disease: Is It a Steroid Sparing Agent or a Steroid Replacing Agent? Poster Presentation, ACG National Conference 2001
A Case Report: Infliximab in the Treatment of Bechet's Syndrome. Poster Presentation, ACG National Conference 2001
Remicade in the Treatment of Refractory Extraintestinal Manifestations of Crohn's Disease. Poster Presentation, DDW 2001
Malignant Neoplasms Subsequent to Treatment of Inflammatory Bowel Disease with 6 – Mercaptopurine. Plenary Session Presentation ACG National Conference 1996
Intravenous ACTH versus Hydrocortisone in the Treatment of Hospitalized Patients with Crohn's Disease. Plenary Session Presentation ACG National Conference 1995
Hypokalemia Due to Intravenous Hydrocortisone versus ACTH in the Treatment of Hospitalized Patients with Crohn's Disease. Poster Presentation ACG National Conference 1995