Mark Fleisher
,
MD
Gastroenterologist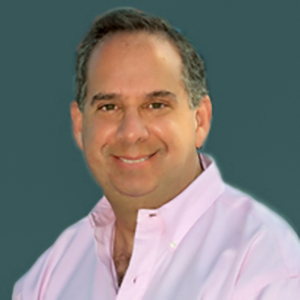 Dr. Fleisher came to Borland Groover in 1998. Dr. Fleisher completed his medical training at Lenox Hill Hospital in New York City. Dr. Fleisher has published and presented at national meetings on new treatments in the management of inflammatory bowel disease. He is presently studying new treatment agents in the management of inflammatory bowel disease and is an active speaker nationally in IBD. In addition, he started the first annual meeting for patients in the Jacksonville area suffering with IBD. Dr. Fleisher is the director of Borland Groover's Infusion Center.
Postgraduate Education
Gastroenterology Fellowship
Residency, Internal Medicine
Publications
Multicentre, prospective, randomised study comparing the diagnostic yield of colon capsule endoscopy versus CT colonography in a screening population (the TOPAZ study).
Cash BD, Fleisher MR, Fern S, Rajan E, Haithcock R, Kastenberg DM, Pound D, Papageorgiou NP, Fernández-Urién I, Schmelkin IJ, Rex DK.
Gut. 2020 Dec 18:gutjnl-2020-322578. doi: 10.1136/gutjnl-2020-322578. Online ahead of print.
PMID: 33443017
Panenteric capsule endoscopy versus ileocolonoscopy plus magnetic resonance enterography in Crohn's disease: a multicentre, prospective study.
Bruining DH, Oliva S, Fleisher MR, Fischer M, Fletcher JG; BLINK study group.
BMJ Open Gastroenterol. 2020 Jun;7(1):e000365. doi: 10.1136/bmjgast-2019-000365.
PMID: 32499275
Utility of video capsule endoscopy for longitudinal monitoring of Crohn's disease activity in the small bowel: a prospective study.
Melmed GY, Dubinsky MC, Rubin DT, Fleisher M, Pasha SF, Sakuraba A, Tiongco F, Shafran I, Fernandez-Urien I, Rosa B, Papageorgiou NP, Leighton JA.
Gastrointest Endosc. 2018 Dec;88(6):947-955.e2. doi: 10.1016/j.gie.2018.07.035. Epub 2018 Aug 4.
PMID: 30086261
Effects of Vedolizumab Therapy on Extraintestinal Manifestations in Inflammatory Bowel Disease.
Fleisher M, Marsal J, Lee SD, Frado LE, Parian A, Korelitz BI, Feagan BG.
Dig Dis Sci. 2018 Apr;63(4):825-833. doi: 10.1007/s10620-018-4971-1. Epub 2018 Feb 26.
PMID: 29484571
Ustekinumab as Induction and Maintenance Therapy for Crohn's Disease.
Feagan BG, Sandborn WJ, Gasink C, Jacobstein D, Lang Y, Friedman JR, Blank MA, Johanns J, Gao LL, Miao Y, Adedokun OJ, Sands BE, Hanauer SB, Vermeire S, Targan S, Ghosh S, de Villiers WJ, Colombel JF, Tulassay Z, Seidler U, Salzberg BA, Desreumaux P, Lee SD, Loftus EV Jr, Dieleman LA, Katz S, Rutgeerts P; UNITI–IM-UNITI Study Group.
N Engl J Med. 2016 Nov 17;375(20):1946-1960. doi: 10.1056/NEJMoa1602773.
PMID: 27959607
A phase 2 study of tofacitinib, an oral Janus kinase inhibitor, in patients with Crohn's disease.
Sandborn WJ, Ghosh S, Panes J, Vranic I, Wang W, Niezychowski W; Study A3921043 Investigators.
Clin Gastroenterol Hepatol. 2014 Sep;12(9):1485-93.e2. doi: 10.1016/j.cgh.2014.01.029. Epub 2014 Jan 27.
PMID: 24480677
Among giants.
Fleisher MR.
Inflamm Bowel Dis. 2013 Sep;19(10):E82. doi: 10.1097/MIB.0b013e318299c9aa.
PMID: 23846490
Infliximab, azathioprine, or combination therapy for Crohn's disease.
Colombel JF, Sandborn WJ, Reinisch W, Mantzaris GJ, Kornbluth A, Rachmilewitz D, Lichtiger S, D'Haens G, Diamond RH, Broussard DL, Tang KL, van der Woude CJ, Rutgeerts P; SONIC Study Group.
N Engl J Med. 2010 Apr 15;362(15):1383-95. doi: 10.1056/NEJMoa0904492.
PMID: 20393175
A randomized trial of Ustekinumab, a human interleukin-12/23 monoclonal antibody, in patients with moderate-to-severe Crohn's disease.
Sandborn WJ, Feagan BG, Fedorak RN, Scherl E, Fleisher MR, Katz S, Johanns J, Blank M, Rutgeerts P; Ustekinumab Crohn's Disease Study Group.
Gastroenterology. 2008 Oct;135(4):1130-41. doi: 10.1053/j.gastro.2008.07.014. Epub 2008 Jul 17.
PMID: 18706417
Cumulative experience with short- and long-term toxicity to 6-mercaptopurine in the treatment of Crohn's disease and ulcerative colitis.
Warman JI, Korelitz BI, Fleisher MR, Janardhanam R.
J Clin Gastroenterol. 2003 Sep;37(3):220-5. doi: 10.1097/00004836-200309000-00006.
PMID: 12960720
Infliximab for treatment of pyoderma gangrenosum associated with inflammatory bowel disease.
Regueiro M, Valentine J, Plevy S, Fleisher MR, Lichtenstein GR.
Am J Gastroenterol. 2003 Aug;98(8):1821-6. doi: 10.1111/j.1572-0241.2003.07581.x.
Malignant neoplasms subsequent to treatment of inflammatory bowel disease with 6-mercaptopurine.
Korelitz BI, Mirsky FJ, Fleisher MR, Warman JI, Wisch N, Gleim GW.
Am J Gastroenterol. 1999 Nov;94(11):3248-53. doi: 10.1111/j.1572-0241.1999.01530.x
Crohn's disease and acute leukocytoclastic vasculitis of skin.
Zlatanic J, Fleisher M, Sasson M, Kim P, Korelitz BI.
Am J Gastroenterol. 1996 Nov;91(11):2410-3.
Lending a hand.
Fleisher MR.
Nursing. 1994 Jul;24(7):32T.
PMID: 8022566
A piece of my mind. Hands on.
Fleisher MR.
JAMA. 1994 Mar 2;271(9):642. doi: 10.1001/jama.271.9.642.
PMID: 8309010
Abstracts
A Multicenter, Randomized Phase 2a Study of Human Monoclonal Antibody to IL-12/23p40 (CNTO 1275) in Patients With Moderately to Severe Active Crohn's Disease. Plenary Session, DDW 2007
Safety of Infliximab with Previously Treated Neoplasms. Poster Presentation, DDW 2003
Steroids Versus Infliximab: Efficacy and Swiftness of Induction to Remission. Poster Presentation, DDW 2003
Infliximab: Is it a 5-ASA and Antibiotics Sparing Drug in Crohn's Disease? Poster Presentation, DDW 2003
Infliximab in the Treatment of IBD-Associated Psoriasis and Psoriasis-Associated IBD. Poster Presentation, ACG 2002
Collagenous Colitis: Experiences of a Large Community-Based Practice. Poster Presentation, ACG 2002
Successful Treatment of IBD-Associated Pyoderma Gangrenosum with Infliximab. Poster Presentation, DDW 2002
Antinuclear Antibody and Rheumatoid Factor Expression in IBD Patients During Severe Presentations. Poster Presentation, DDW 2002
Infliximab in the Treatment of Steroid Refractory Erythema Nodosum of IBD. Poster Presentation, DDW 2002
A Continuum of the Aspiration Technique in Biliary Type 3 Sphincter of Oddi Manometry Patients and the Incidence of Pancreatitis. Poster Presentation, DDW 2002
Infliximab in the Treatment of Crohn's Disease Complicated by Granuloma Annulare. Poster Presentation, AAD National Conference 2001
REMICADE (Infliximab) in the Management of Pyoderma Gangrenosum. Poster Presentation, AAD National Conference 2001
Infliximab in the Treatment of Steroid Ulcerative Colitis. Poster Presentation, ACG National Conference 2001
Infliximab in the Treatment of Crohn's Disease: Is It a Steroid Sparing Agent or a Steroid Replacing Agent? Poster Presentation, ACG National Conference 2001
A Case Report: Infliximab in the Treatment of Behcet Syndrome. Poster Presentation, ACG National Conference 2001
Remicade in the Treatment of Refractory Extraintestinal Manifestations of Crohn's Disease. Poster Presentation, DDW 2001
Malignant Neoplasms Subsequent to Treatment of Inflammatory Bowel Disease with 6MP Mercaptopurine. Plenary Session Presentation ACG National Conference 1996
Intravenous ACTH versus Hydrocortisone in the Treatment of Hospitalized Patients with Crohn's Disease. Plenary Session Presentation ACG National Conference 1995
Hypokalemia Due to Intravenous Hydrocortisone versus ACTH in the Treatment of Hospitalized Patients with Crohn's Disease. Poster Presentation ACG National Conference 1995