High quality imaging has become integral to arriving at the correct diagnosis of complex digestive system disorders, and why treatment(s) can begin much earlier. That's why we offer a full range of diagnostic imaging and our staff offers unparalleled expertise.
At the Borland Groover Imaging Center, state-of-the-art computerized scanning and ultrasound equipment are used by our specialists in gastrointestinal radiology. All images are read by board-certified, gastroenterology trained radiologists and discussed with your physician.
If you are scheduled for an MRI, please print out and complete the following form prior to your appointment to expedite the check-in process.
---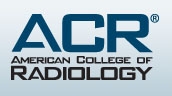 The Borland Groover Imaging Center is proud to be accredited through the American College of Radiology.
Diagnostic imaging tests performed at the Imaging Center include:
Ultrasound
Abdominal Ultrasound
Pelvic Ultrasound
MRI
CT Scan
Virtual Colonoscopy