High quality imaging has become integral to arriving at the correct diagnosis of complex digestive system disorders, and why treatment(s) can begin much earlier. That's why we offer a full range of diagnostic imaging and our staff offers unparalleled expertise.
At the Borland Groover Imaging Center, state-of-the-art computerized scanning and ultrasound equipment are used by our specialists in gastrointestinal radiology. All images are read by board-certified, GI trained radiologists and discussed with your physician.
---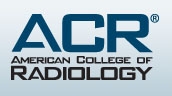 The Borland Groover Imaging Center is proud to be accredited through the American College of Radiology.
Diagnostic imaging tests performed at the Imaging Center include:
Ultrasound
Abdominal Ultrasound
Pelvic Ultrasound
MRI
Fibroscan
CT Scan
Virtual Colonoscopy