Ben Pineau
,
MD, FRCP
Gastroenterologist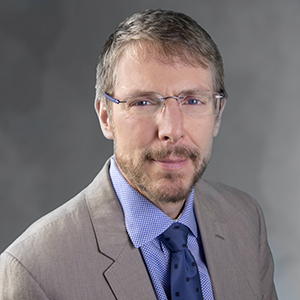 Dr. Pineau graduated magna cum laude and received his Doctor of Medicine from the University of Ottawa, Ottawa Ontario. He completed his gastroenterology residency in Canada. He then attended the University of Carolina in Charleston, South Carolina, where he completed his fellowship in advanced endoscopy at Wake Forest University School of Medicine in Winston-Salem, North Carolina. Dr. Pineau served as the associate professor of medicine at Wake Forest University while he also completed an additional year of specialized training in interventional endoscopy. In 2004, Dr. Pineau opened his solo gastroenterology practice in the St. Augustine community and joined Borland-Groover Clinic in 2008. Dr. Pineau is board certified in gastroenterology, and remains a fellow in the Royal College of Physician and Surgeons of Canada.
Read Dr. Pineau's article on esophageal cancer awareness.
Postgraduate Education
University of Western Ontario
Residency, Internal Medicine
Residency, Gastroenterology
Residency, Internal Medicine
University of Western Ontario
Publications
Pineau BC, Wu WC.  Disorders of the Esophagus.  In: Hazzard WR, Blass JP, Ettinger WH, Halter JB, Ouslander JG, eds. Principles of geriatric medicine and gerontology. 4th ed. New York: McGraw-Hill Health Professions Division, 1999: 843-853.
Ott DJ, Pineau BC, Chen MY. Intervention on the Oesophagus. In: Ekberg O (ed). Radiology of the Pharynx and the Esophagus. Springer, Berlin; 2004:153-166
MacNaughton WK, Pineau BC, Krantis A. y-Aminobutyric Acid (GABA) Induces Epithelial Transport and Modulates Sensory Afferent-Evoked Transport in the Guinea Pig Ileum in vitro. Gastroenterology 1996;110:498-507.
Pineau BC, Pattee LP, McGuire S, Sekar A, Scully LJ. Unusual Presentation of Primary Sclerosing Cholangitis. Can J Gastroenterol 1997;11(1):45-48.
Tarnasky PR, Hoffman B, Aabakken L, Knapple WL, Coyle W, Pineau BC, Cunningham JT, Cotton PB, Hawes RH. Sphincter of Oddi Dysfunction is Associated With Chronic Pancreatitis? Am J Gastroenterol 1997;92(7):1125-1129.
Verne GN, Hahn AB, Pineau BC, Hoffman BJ, Wojciechowski BW, Wu WC. Association of HLA-DR and DQ Alleles with Idiopathic Achalasia. Gastroenterology1999;117(1):26-31.
Roufail W, Dey M, Pineau BC. A 47-Year-Old Female With Crohn's Disease Who Bled and Bled and Bled. N C Med J 1999;60(6):334-339.
Smith JA, Pineau BC. Endoscopic Therapy of NSAID-Induced Colonic Diaphragm Disease: Two Cases and a Review of Published Reports. Gastrointest Endosc2000;52(1):120-125.
Miller PR, Jackson SL, Pineau BC, Levine EA. Radiation Induced Gastrointestinal Stromal Sarcoma of the Esophagus. Ann Thorac Surg 2000;70:660-662.
Cherr GS, Hall C, Pineau BC, Waters GS. Rectourethral Fistula and Massive Rectal Bleeding From Iodine-125 Prostate Brachytherapy: A Case Report. The American Surgeon 2001;67(2):131-134
Gupta R, Share M, Pineau BC. Dissolution of an Esophageal Bezoar Using Pancreatic Extract. Gastrointest Endosc 2001;54(1):96-99
Pineau BC, Knapple WL, Spicer KM, Gordon L, Gordon B, Wallace M, Hennessy WS, Hawes RH, Cotton PB. Cholecystokinin-Stimulated Mebrofenin (99mtc-Choletec) Hepatobiliary Scintigraphy in Asymptomatic Post-Cholecystectomy Patients: Assessment of Specificity, Inter-Observer Reliability and Reproducibility. Am J Gastroenterol 2001;96(11):3106-3109
Pineau BC, Paskett ED, Chen GJ, Durkalski VL, Espeland MA, Vining DJ. Validation of Virtual Colonoscopy in the Detection of Colorectal Polyps and Masses: Rationale for Proper Study Design. Int J Gastrointest Cancer 2001;30(3):133-140
Coyle WJ, Pineau BC, Tarnasky PR, Knapple WL, Aabakken L, Hoffman BJ, Cunningham JT, Hawes RH, Cotton PB. Evaluation Of Unexplained Acute And Acute Recurrent Pancreatitis Using Endoscopic Retrograde Cholangiopancreatography, Sphincter Of Oddi Manometry and Endoscopic Ultrasound. Endoscopy2002;34(8):617-623
Durkalski VL, Palesch YY, Pineau BC, Vining DJ, Cotton PB. The virtual colonoscopy study: A large multicenter clinical trial designed to compare two diagnostic screening procedures. Control Clin Trials 2002 Oct;23(5):570-583
Blackstock AW, Melin S, Butler JM, Patton S, Pineau B, Albertson D, Howerton R, Levine E, Turrisi A. Irinotecan / gemcitabine followed by twice-weekly gemcitabine and radiation for the treatment of locally advanced pancreatic cancer. Oncology 2002;16(Suppl)25-28
Pineau BC, Paskett ED, Chen GJ, Espeland MA, Phillips KC, Han JP, Mikulaninec C, Vining DJ. Virtual colonoscopy using oral iodinated contrast compared to conventional colonoscopy for the detection of patients with colorectal polyps and masses. Gastroenterology 2003;125(2):304-310
Pineau BC, Ott DJ. Isolated proximal esophageal injury from blunt trauma: endoscopic stricture dilatation. Dysphagia 2003;18:263-266
Cotton PB, Durkalski VL, Pineau BC, Palesch YY, Mauldin PD, et al.  Computed tomographic colonography (virtual colonoscopy): a multicenter comparison with standard colonoscopy for detection of colorectal neoplasia. JAMA 2004;291:1713-1719
Mishra G, Pineau BC. Infectious Complications of Pancreatitis: Diagnosis and Management. Current Gastro Reports 2004;280(4):280
VanDam J, Cotton PB, Johnson CD, McFarland BG, Pineau BC, Provenzale D, et al. The potential impact of CT-colonography on the practice of gastroenterology. Gastroenterology 2004;127:970-84
Lara LF, Bloomfeld RS, Pineau BC. The Rate of Lesions Found Within Reach of Esophagogastroduodenoscopy During Push Enteroscopy Depends on the Type of Obscure Gatrointestinal Bleeding. Endoscopy 2004;36:745-50
Li H, Pineau BC, Santago P. Efficient Computerized Polyp Detection for CT Colonography. Journal of Digital Imaging 2005;17(3):55-65
Paskett ED, Reeves KW, Pineau BC, et al. The Association Between Cigarette Smoking and Colorectal Polyp Recurrence. Cancer Causes and Control [in press]
Mishra G, Zhao Y, Sweeney J, Pineau BC, Case D, Ho C, et al. Determination of Qualitative Telomerase Activity as an Adjunct to the Diagnosis of Pancreatic Adenocarcinoma by EUS-Guided Fine-Needle Aspiration. Gastrointestinal Endoscopy 2006;63:648-54
Bloomfeld RS, Bridgers DI, Pineau BC. The sensitivity of upper endoscopy in the diagnosis of esophageal cancer. Dysphagia 2006;20(4):278
Abstracts
Pineau BC, Krantis A, MacNaughton WK. A role for y-aminobutyric acid (GABA) and enteric GABA-A receptor sites in epithelial transport of the guinea pig ileum. Am J Gastroenterol 1994;89:268
Pineau BC, Krantis A, MacNaughton WK. Role of y-aminobutyric acid in the regulation of capsaicin-stimulated electrolyte transport in the guinea pig ileum in vitro. Gastroenterology 1995;108:313
Pineau BC, Krantis A, MacNaughton WK. y-Aminobutyric acid (GABA) induces epithelial transport and modulates sensory afferent-evoked transport in the guinea pig ileum in vitro. Clinical and Investigative Medicine 1995;18 (Suppl B): B49
Pineau BC, Tarnasky PR, Gordon B, Spicer KM, Gordon L, Palesch Y, Cunningham JT, Cotton PB, Hawes RH. The scintigraphic score: assessment of interobserver variability and correlation with sphincter of Oddi manometry (SOM) in patients with suspected sphincter of Oddi dysfunction (SOD). Gastrointest Endosc 1996;43(4):392
Pineau BC, Tarnasky PR, Coyle W, Knapple W, Cunningham JT, Hawes RH, Cotton PB. Manometric biliary sphincter hypertension (BSH) in pancreas divisum. Gastrointest Endosc 1996;43(4):411
Coyle W, Tarnasky PR, Knapple W, Pineau BC, Brooker C, Hoffman B, Aabakken L, Cunningham JT, Cotton PB, Hawes RH. Evaluation of unexplained acute pancreatitis using ERCP, sphincter of Oddi manometry (SOM), and endoscopic ultrasound (EUS). Gastrointest Endosc 1996;43(4):378
Knapple W, Tarnasky PR, Pineau BC, Coyle W, Brooker C, Cunningham JT, Cotton PB, Hawes RH.  Where have all the Type I sphincter of Oddi patients gone? Gastrointest Endosc 1996;43(4):385
Knapple W, Tarnasky PR, Coyle W, Pineau BC, Cunningham JT, Cotton PB, Hawes RH. Sphincter of Oddi manometry (SOM) of both ducts after conscious sedation with meperidine. Gastrointest Endosc 1996;43(4):385
Tarnasky PR, Knapple W, Coyle W, Pineau BC, Brooker C, Hoffman B, Aabakken L, Cunningham JT, Cotton PB, Hawes RH. Does sphincter of Oddi dysfunction cause chronic pancreatitis? Gastrointest Endosc 1996;43(4):398
Tarnasky P, Tagge E, Knapple W, Pineau BC, Jackson S, Cunningham J, Cotton P, Hawes R. ERCP for biliary indications in children.  Am J Gastroenterol1996;91(9):1942
Tarnasky PR, Kay C, Cunningham JT, Palesh Y, Pineau BC, Cotton PB, Hawes RH.  Does it matter where you measure bile duct diameter at ERCP? Gastrointest Endosc 1997;45(4):AB150
Vining DJ, Ge Y, Ahn D, Stelts D, Pineau BC.  Enhanced virtual colonoscopy system employing automatic detection of colon polyps. Gastroenterology 1998;114(4 Pt 2):A698
Verne GN, Hahn AB, Pineau BC, Hoffman B, Wojciechowski BW, Wu W.  Association of HLA-DR and DQ alleles with idiopathic achalasia. Dig Dis Sci1998;43(7):1584
Gupta R, Share M, Pineau BC. Dissolution of an esophageal bezoar using pancreatic extract. Am J Gastroenterol 1998;93(9):1720
Pineau BC, Mikulaninec C, Vining DJ.  Virtual colonoscopy using oral sodium phosphate colonic lavage and an oral iodinated contrast agent for the detection of colonic space-occupying lesions. Am J. Gastroenterol 1998;93(9):1697O
McManus CM, Ott DJ, Wolfman NT, Routh WD, Regan, JD, Pineau BC. Biliary tract: radiologic 8imaging and intervention. November, 1998
Pineau BC, Sevick MA, Mikulaninec C, Vining DJ.  Evaluation of patient preference: virtual colonoscopy versus endoscopic. Gastroenterology 1999;116(4 Pt 2):A486
Pineau BC, Mikulaninec C, Vining DJ.  Ability of virtual colonoscopy to detect patients with colorectal polyps. Gastroenterology 1999;116(4 Pt 2):A485
Vining DJ, Pineau BC.  Improved bowel preparation for virtual colonoscopy examinations. Gastroenterology 1999;116(4 Pt 2):A524
Vining DJ, Stelts DR, Ahn DK, Ge Y, Pineau BC.  FreeFlight: a virtual colonoscopy system. Gastroenterology 1999;116(4 Pt 2):A524
Chen MYM, Ott DJ, Pineau BC. Esophageal intramural pseudo-diverticulosis and reflux esophagitis association. Am J Gastroenterol 1999;94(9),2580
Ott DJ, Chen MYM, Pineau BC. Lower esophageal mucosal ring and dysphagia: clarification on radiologic examination using a marshmallow bolus. Am J Gastroenterol 1999;94(9),2594
Chen MYM, Ott DJ, Pineau BC. Multiple jejunal diverticula causing diarrhea responsive to antibiotic therapy. Am J Gastroenterol 1999;94(9),2653(A304)
Ott DJ, Chen MYM, Pineau BC. Pseudomembranous colitis: diffuse involvement of the colon on radiologic imaging. Am J Gastroenterol 1999;94(9),2681
Pineau BC, Knapple W, Tarnasky PR, Spicer KM, Gordon L, Gordon B, Wallace M, Hawes RH, Cotton PB. The scintigraphic score: blinded evaluation in asymptomatic post-cholecystectomy individuals. Am J Gastroenterol 1999
McManus CM, Ott DJ, Wolfman NT, Routh WD, Regan, JD, Pineau BC. Biliary tract: radiologic imaging and intervention. AJR 1999;172 (3 Suppl): 171P
Dey MK, Pineau B, Raimondo M. Can a negative endoscopic ultrasound (EUS) rule out a diagnosis of chronic pancreatitis (CP)? Endoscopy 2000;32: A31
Hamilton CH, Ott DJ, Chen MY, Pineau BC. Esophageal intervention: newer techniques and role of radiologic imaging. AJR 2000;174(3 Suppl):96
Chen MY, Ott DJ, Pineau BC, Bechtold RE. Magnetic resonance cholangiopancreatography: results related to clinical indications and potential impact on use of ERCP. Gastroenterology 2000;118 (4 Suppl 2 Pt 1):A449
Vining DJ, Stelts DR, Ahn DK, Ge Y, Pineau BC. Rapid reporting of virtual colonoscopy examinations. Gastroenterology 2000;118:A
Edwards MS, Olsen AW, Pineau BC, Levine EA. Lymphatic mapping of adenocarcinoma of the small bowel: A case report. Southeastern Surgical CongressP
Ott DJ, Witt TE, Chen MY, Pineau BC. ERCP: update for the radiologist. AJR 2001; 176 (S):111P
Jakribettuu VS, Pineau BC, Morgan T, Raimondo M. Factors predicting patient satisfaction during endoscopic ultrasound. Am J Gastroenterol2001;96(9):S270(Abstract# 861)
Jakribettuu VS, Pineau BC. Comparison of five algorithms used to predict common bile duct stones. Am J Gastroenterol 2001;96(9):S88(Abstract# 277)
Cotton PB, Durkalski VL, Palesch YY, Mauldin PD, Pineau BC, Vining DJ, et al. Comparison of virtual colonoscopy and colonoscopy in the detection of polyps/masses. Gastrointest Endosc 2002;55(5):AB98(Abstract# 594)
Jakribettuu VS, Mishra G, Gilliam JH, McNally P, Pineau BC. Do endoscopic stigmata of stone migration predict the presence of common bile duct stones? Am J Gastroenterol 2002;97(9 Suppl):S61(Abstract# 183)
Jakribettuu VS, Pineau BC. Intramural pancreatic pseudocyst of the duodenum and its successful resolution with endoscopic therapy. Am J Gastroenterol2002;97(9 Suppl):S127(Abstract# 386)
Lara LF, Bloomfeld RS, Pineau BC. The rate of missed lesions within reach of EGD during push enteroscopy varies by diagnostic indication. Am J Gastroenterol2002;97(9 Suppl):S294(Abstract# 894)
Bloomfeld RS, Bridgers DI, Pineau BC. The sensitivity of upper endoscopy in the diagnosis of esophageal cancer. Am J Gastroenterol 2002;97(9 Suppl):S37-S38(Abstract# 112)
Cotton PB, Durkalski VL, Palesch YY, Mauldin PD, Pineau BC, Vining DJ, et al. Virtual colonoscopy: final results from a multi-center study. Gastrointest Endosc2003;57(5):AB174(Abstract# W1452)
Schooler VC, Bloomfeld RS, Mishra G, Gilliam JH, Bruggen JT, Pineau BC. Accuracy of endoscopic measurement of artificial colon polyps in a plastic model. Gastrointest Endosc 2003;57(5):AB220(Abstract# W1136)
Lara LF, Pineau BC, Phillips KC, Mathews CM, Jones BT, Mishra G, Schwartz GG. Urinary cadmium levels in patients with pancreatic cancer with and without type II diabetes mellitus. Gastroenterology 2003;124(4 Suppl):A441(Abstract# M2233)
Blackstock AW, Melin SA, Bearden J, Pineau B, Albertson D, Howerton R. Irinotecan / gemcitabine followed by twice-weekly gemcitabine and radiation for the treatment of locally advanced pancreatic cancer. Cancer Invest 2003;21(Suppl 1):19-21
Pineau BC, Jakribettuu VS, Raimondo M, Kavanagh P, Gilliam JH, Mishra G. Blinded stratified randomized clinical trial comparing magnetic resonance cholangio-pancreatography (MRCP) to endoscopic ultrasound (EUS) for the evaluation of common bile duct stones (CBDS). Am J Gastroenterol 2003;98(9 Suppl):S65-S66(Abstract# 189)
Lara LF, Garvin AJ, Pettenati MJ, Pineau BC. Follicular Center Cell Lymphoma of the Ampulla of Vater Presenting with Ascending Cholangitis. Am J Gastroenterol2003;98(9 Suppl):S65(Abstract# 188) 
Pineau BC, Manus S, Phillips K, Chen JG, Mikulaninec C, Han JP, Vining DJ. Prevalence of Extracolonic Findings at Virtual Colonoscopy. Am J Gastroenterol2003;98(9 Suppl):S117(Abstract# 345)
Mishra G, Case B, Zhao M, Pineau BC, Sweeney J, Geisinger K, et al.  Assessment of telomerase activity in samples obtained from pancreatic lesions by endoscopic ultrasound guided fine needle aspiration (EUS-FNA) is clinically useful. Gastroenterology 2004 (Abstract#107379)
Kimberly J, Bloomfeld R, Pineau B, Phillips K, Bechtoldt B, Vining D, et al. Evaluation of extra-colonic findings from virtual colonoscopy will add considerable cost: an important consideration in asymptomatic colorectal cancer screening. Am J Gastroenterol 2006 (Abstract#51)