Mark M. Carter
,
MD, Radiologist
Radiologist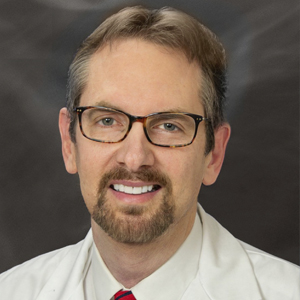 Dr. Mark Carter is a radiologist at Borland Groover. He received his medical degree from University of Florida College of Medicine and has been in practice for 32 years. During college, Dr. Carter received the Cum Laude Award for Scientific Exhibit at RSNA 1984 in Washington, D.C. for "Magnetic Resonance of the Pelvis" and High Honors in Chemistry. He was given membership to the Alpha Epsilon Delta Honorary Academic Tutoring Society, an honor bestowed upon a student of superior scholastic achievement.
From UF, he moved to Nashville, Tennessee where he completed his diagnostic radiology residency at Vanderbilt University. Dr. Carter returned to Florida and became the attending radiologist at St. Vincent's Medical Center in Jacksonville, Florida in 1986.
Dr. Carter was voted one of the top seven radiologists in Florida by peer physicians in June of 2002. He was nominated in Jacksonville Magazine as the Top Doctor in Radiology, July 2013.
Learn more about the Imaging Center's new technology 3.0T GE Discovery MR750w scanner located Borland Groover Southside Jacksonville and Dr. Carter's experience as a board certified radiologist specializing in GI exams. 
Postgraduate Education
Diagnostic Radiology Residency
Publications
Carter MM, Kulkarni MV: Giant Fibrovascular Polyp of the Esophagus. Gastrointestinal Radiology 9 : 301-303, 1984
Carter MM, Tarr RW, Carroll FE Jr: The "Aortic Nipple" as a sign of impending superior vena caval syndrome. Chest, VOL 87, No. 67, pp 775-777
Tarr RW, Carter MM, Shaff MI, Tishler JMA, Page DL, Kulkarni MV: Hypertension in a patient with multiple renal and adrenal masses. Investigative Radiology.  Vol. 20, August 1985, pp. 455-459.
Kulkarni MV, Shaff MI, Carter MM, Dudley S, Burks DD, Partian CL, James AE Jr:  Magnetic resonance imaging of the pelvis. Radiographics. Vol. 5, Number 4, July 1985, pp 611-625
Carter MM, McCook BM, Shaff MI, Lamballe AK, Kulkarni MV, Winfield AC Dilated mammary veins as a sign of superior vena caval syndrome.   Applied Radiology. Vol. 16, Number 11, November 1987