Andrew Brown
,
MD
Gastroenterologist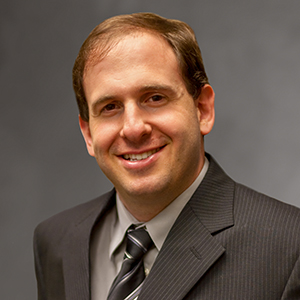 Dr. Brown attended the University of South Alabama where he earned his medical degree in 2001, and completed his gastroenterology fellowship at the University of South Alabama in 2007. Before joining Borland Groover as a gastroenterologist in 2009, he worked with the Birmingham VA Medical Center as the chief of gastroenterology, and served as the director of endoscopy as well.
Dr. Brown has been instrumental in the development of the clinic's electronic medical record templates, and serves on the EMR physician development committee.
Postgraduate Education
University of South Alabama
Resident, Internal Medicine
University of Virginia Medical Center
Intern, Internal Medicine
University of Virginia Medical Center
Publications
Catassi C, Kryszak D, Louis-Jacques O, Duerksen DR, Hill I, Crowe SE, Brown AR, Procacini NJ, Wonderly BA, Hartley P, Moreci J, Bennett N. Horvath K, Burk M, Fasano A.  Detection of Celiac Disease in Primary Care: a Multicenter Case-Finding Study in North America.  Am J Gastroenterology 2007; 102:1454-1460
Brown AR, Di Palma JA. Bowel preperation for gastrointestinal procedures. Current Gastroenerology Reports 2004, 6:395-401.
Olden KW, Brown AR. Constipation-predominant irritable bowel syndrome: is recurrent treatment with tegaserod efficacious and safe? Evidence-Based gastroenterology 2006, 7:44-45.
Olden KW, Brown AR. Treatment of the severe irritable bowel patient. Current treatment options in Gastroenterology 2006.
Abstracts
Brown AR, Whitfield JM. Introduction to hydrates, a general chemistry laboratory multimedia tutorial on quantitative dehydration.  Poster presentation at annual meeting of the American Chemical Society, New Orleans, 1996; oral Presentation at the annual meeting of the Mississippi Academy of Sciences, Jackson, 1996
Brown AR, Highfill D. Scanning electron microscopy analysis of uterine cilia in thamnophis sirtalis following treatment with estrogen.  Oral presentation, Millsaps Research Conference, Jackson, 1997.
Corlew MA, Olden KW, Crowell M, Brown A. Development and validation of an instrument to measure patient attitudes toward Antidepressant (ATAD) therapy in Non-Psychiatric Settings.  Annual Scientific Meeting and Postgraduate Course of the American College of Gastroenterology, Las Vegas, NV, 2006.