Kevin Comar
,
MD
Gastroenterologist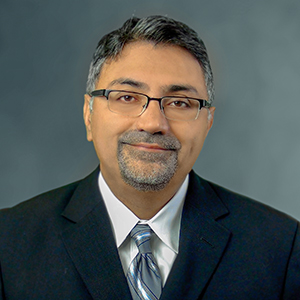 Born and raised in Ohio, Dr. Kevin Comar is a Florida transplant. Dr. Comar completed his residency and fellowship training in gastroenterology at the Virginia Commonwealth University in Richmond, Virginia. He is a former recipient of the Robert Byrd Award for academic excellence and was awarded the Resident Scholar Award for two consecutive years at the Medical College of Virginia.
He was appointed chief fellow during his gastroenterology fellowship training and has been practicing medicine since 2005. Dr. Comar holds board certifications for both the American Board of Internal Medicine and the American Board of Gastroenterology. Dr. Comar is licensed to practice medicine in multiple states including Florida, North Carolina, Georgia and Virginia. While Dr. Comar's special interests include colon cancer screening and prevention, he also enjoys treating disorders of the upper gastroenterology system and aiding in the relief of problems associated with them.
He is married to a fellow physician and the proud parent of two 2 children. During his free time, he enjoys watching college football, scuba diving and traveling. Dr. Comar's office is in our Baptist South location. His hospital practice is primarily based at the Baptist Medical Center - South Campus.
Postgraduate Education
Gastroenterology Fellowship
Virginia Commonwealth University
Internal Medicine Residency
Virginia Commonwealth University
Internal Medicine Internship
Virginia Commonwealth University
Publications
Comar KM, Sanyal AJ. Portal Hypertension and Esophageal Varices. In: Encyclopedia of Gastroenterology. Johnson LR, ed. Academic Press, San Diego. In press
Comar KM, Sanyal AJ. Portal Hypertension Bleeding. Gastroenterol Clin North Am 2003; 32(4)
Comar KM, Sanyal AJ. Abnormal Liver Function Tests. In: Weinstein WM, Hawkey CJ, Bosch J (editors). Gastroenterology and Hepatology: the modern clinician's guide. 1st ed: Elsevier Science
Comar KM, Kirby DF. Herbal remedies in gastroenterology. J Clin Gastroenterol. 2005 Jul; 39 (6):457-68
Comar KM, Sterling RK. Drug therapy for non-alcoholic fatty liver diease. Aliment Pharmacol Ther. 2006 Jan 15; 23 (2):207-15
Comar KM, Sterling RK. Coinfection with Hepatitis C Virus and HIV: The Challenges of Management. Current Hepatitis Reports 2006, 5:154-161
Comar KM, Serling RK. How Does Having HIV Affect the Likelihood That My Patient With Chronic HCV Will Develop Cirrhosis? In: Shiffman ML, Farraye F, eds. Curbside Consultation of the Liver: 49 Clinical Questions. Thorofare, NJ: Slack Incorporated, 2007
Comar KM, Sterling RK. Which Patients With Chronic HCV and HIV Coinfection Should Be Treated With Peginterferon and Ribavirin? In: Shiffman ML, Farraye F, eds. Curbside Consultation of the Liver: 49 Clinical Questions. Thorofare, NJ: Slack Incorporated, 2007