Lindsey Merritt
,
DO
Gastroenterologist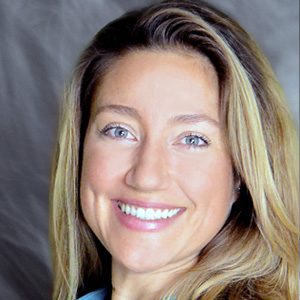 Dr. Merritt is an interventional gastroenterologist specializing in bariatric endoscopy. After obtaining her medical degree from A. T. Still University School of Osteopathic Medicine in Arizona, Dr. Merritt completed her Internship and Residency at the Columbia College of Physicians & Surgeons' Stamford Hospital in Connecticut, and subsequently completed her Gastroenterology Fellowship at the University of New England's Kent Hospital in Rhode Island. Finally, she pursued her passion for Interventional Endoscopy, by completing an additional Fellowship in Advanced Endoscopy at the University of South Alabama in Mobile, Alabama.   Dr. Merritt's clinical interests are primary and revisional endoscopic weight loss procedures, nutrition, and weight management.
Additionally, Dr. Merritt has been extensively trained to endoscopically manage a wide array of gastrointestinal disorders such early GI malignancies and biliary and pancreatic diseases, from diagnosis and staging to treatment.  Dr. Merritt also practices general gastroenterology, including colorectal cancer screening and other diseases such as management of peptic ulcer disease, fatty liver, diarrhea, constipation, celiac disease, and SIBO.   Dr. Merritt champions an integrative approach to gastrointestinal health with an emphasis on nutrition, healthy lifestyle, and restoration of the gut microbiome to achieve optimal wellness. Dr. Merritt is married and the proud mother of a young son. In her free time, she enjoys spending time with her family, loves to cook, travel, and be active outdoors. She is also an animal lover with 2 rescue dogs at home. Dr. Merritt is excited to join Borland Groover and is accepting all new patients.
Learn more about Non-Surgical Weight Loss Procedures with Dr. Lindsey Merritt. 
Postgraduate Education
Internal Medicine Internship and Residency
Stamford Hospital-Columbia University of Physicians and Surgeons
Gastroenterology Fellowship
Advanced Endoscopy Fellowship
University of South Alabama
Publications
Yazan Fahmawi; Ansh Mehta; Haneen Abdalhadi; Lindsey Merritt; Meir Mizrahi. "Efficacy and Safety of Endoscopic Ultrasound-Guided Radiofrequency Ablation for Management of Pancreatic Lesions: A Systematic Review and Meta-Analysis". Translational Gastroenterology and Hepatology. Manuscript Accepted TGH-20-84-R1.

Meir Mizrahi; Yazan Fahmawi; Lindsey Merritt; Manoj Kumar; Benjamin Tharian; Salman Ali Khan; Sumant Inamdar; Neil Sharma; Dushant Uppal; Vanessa M Shami; Mahmood Syed Kashif; Cody Kern; Moamen Gabr; Douglas Pleskow; Tyler M Berzin; Ted W James; Michael Croglio; Todd H Baron; Douglas G Adler. "Luminal-Apposing Stents for Benign Intraluminal Strictures: A Large U.S. Multicenter Study of Clinical Outcomes". Annals of Gastroenterology. Accepted for publication.
Yazan Fahmawi, Abrahim Hanjar, Yasir Ahmed, Haneen Abdalhadi, Madhuri S. Mulekar, Lindsey Merritt, Manoj Kumar, Meir Mizrahi. Efficacy and Safety of Full-Thickness Resection Device (FTRD) for Colorectal Lesions Endoscopic Full- Thickness Resection: A Systematic Review and Meta-Analysis. Journal of Clinical Gastroenterology. Status: Under Review
Y Fahmawi M.D; M Kumar M.D; L Merritt D.O.; M Mizrahi M.D. Overcoming the Challenge of Full-thickness Resection of Gastric Lesions Using Colonic Full-thickness Resection Device (FTRD): A Novel Technique. ACG Case Rep J. 2020 Mar; 7(3): e00329.
Abrahim Hanjar, Yazan Fahmawi, Yasir Ahmed, Manoj Kumar, Lindsey Merritt, Meir Mizrahi. Piling Gold in The Prostate. American Journal of Gastroenterology: October 2019. Volume 114, Issue p S1183-S1184.
Merritt L, Ahmed N, Fishman A, Jazaerly T. Traditional Serrated adenoma of an Inverted Appendix; An Unusual Presentation of a Giant Colon Polyp in Juvenile Polyposis Syndrome. American College of Gastroenterology Case Reports Journal. In submission.
Merritt L. "Med School in the Jungle: A Personal Reflection on International Rotations". IMPact Medical Student Journal, American College of Physicians, April 2012. Editorial. Published.
Merritt L. "International Outreach: Experiences and Rewards in South America", Journal of American Osteopathic Association. Vol 112, No 1. January 2012. Editorial. Published.