Ketul Patel
,
MD, FASGE
Gastroenterologist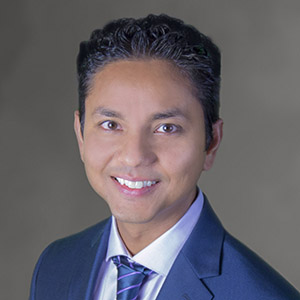 Dr. Ketul Patel attended the University of Florida where he enrolled in the premedical sciences and completed a Bachelor of Science in business administration. He then entered AUC School of Medicine, from which he received his Doctorate in Medicine. Dr. Patel completed his internal medicine residency, as well as his gastroenterology and hepatology fellowship, in Southfield, Michigan. Upon completing his fellowship, he joined Borland Groover in August 2012. 
Dr. Patel completed an additional fellowship for advanced therapeutic endoscopy and interventional endoscopic ultrasound in 2016. After completing his fellowship, Dr. Patel joined the Advanced Therapeutic Endoscopy Center (ATEC) team, an elite group of physicians dedicated to advanced therapeutic endoscopy at Borland Groover. His expertise includes; colon cancer screening, endoscopic mucosal resection, endoscopic ultrasound (EUS), ERCP, surveillance and treatment of Barrett's esophagus.
Dr. Patel comes from a strong Indian American background where caring, compassion and family values are paramount. He brings the same values to his practice as he cares for patients with kindness, a sense of optimism and humility. 
Postgraduate Education
Internal Medicine Residency
Providence Hospital and Medical Center
Gastroenterology Fellowship
Providence Hospital and Medical Center
Fellowship on Advanced Therapeutic Endoscopy
Borland Groover, Baptist Hospital and Medical Center