Vikas Patel
,
MD, FACP
Gastroenterologist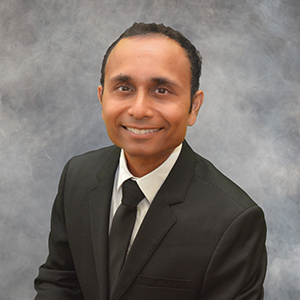 Dr. Patel joins Borland Groover after completing his fellowship in Gastroenterology, Hepatology and Nutrition at the University of Florida in Gainesville. During fellowship, he also rotated through the North Florida VA and in his final year, he was appointed co-chief fellow. He grew up in Maryland and while in high school, he worked at the Armed Forces Institute of Pathology on the Walter Reed Army Medical Center campus in Washington D.C. He earned his Bachelor's degree in Electrical Engineering at the University of Maryland.
Dr. Patel earned his Doctor of Medicine (MD) degree at St. George's University School of Medicine and he completed his Internal Medicine residency training at the Florida State University College of Medicine program in Tallahassee, FL.
He attended and presented at numerous medical conferences and he provides evidence-based care for his patients. He believes in the importance of good patient communication and bedside manners.
Dr. Patel can evaluate and treat a variety of disorders in Gastroenterology and Hepatology with interest in colorectal cancer screening and prevention, GERD, Eosinophilic Esophagitis, Diarrhea and Constipation. Also with specific interest in Inflammatory Bowel Disease. He is graciously accepting new patients.
He enjoys travelling and spending time with his family, working out, bicycling, and tennis.